High quality industrial baking oven with attractive in China
Views:578 Author:Candice Publish Time: 2016-12-09 Origin:Site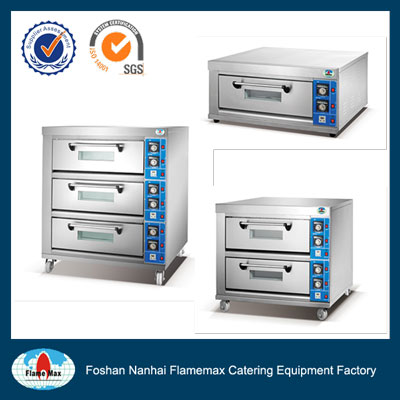 We all know that "Artisans want to do a good job, be sure to make the tool sharp". For cook, the most suitable cooker is one of the critical factors to make the making mouth-watering food. Therefor, before baking the yummy bread and attractiving lots of customers, we should choose an excellent enough baking oven for our food.

What is industrial oven?
Baking oven (also known as bread roasting oven or bakery oven) is an ideal baking equipment for cookies, bread and cake. There are two kinds of oven:home oven and industrial oven. Today, we will focus on industrial ovens. Typically, home ovens can be used to process some pasta, like bread, pizza, egg tarts or cookies. The food baked is usually fragrant. However, the industrial oven is an upgrade on the basis of a home oven, which not only baking a wide variety of tasty food, but also yields more. Meanwhile, there are two kinds of electric model and gas model and all kinds of sizes for you to choose.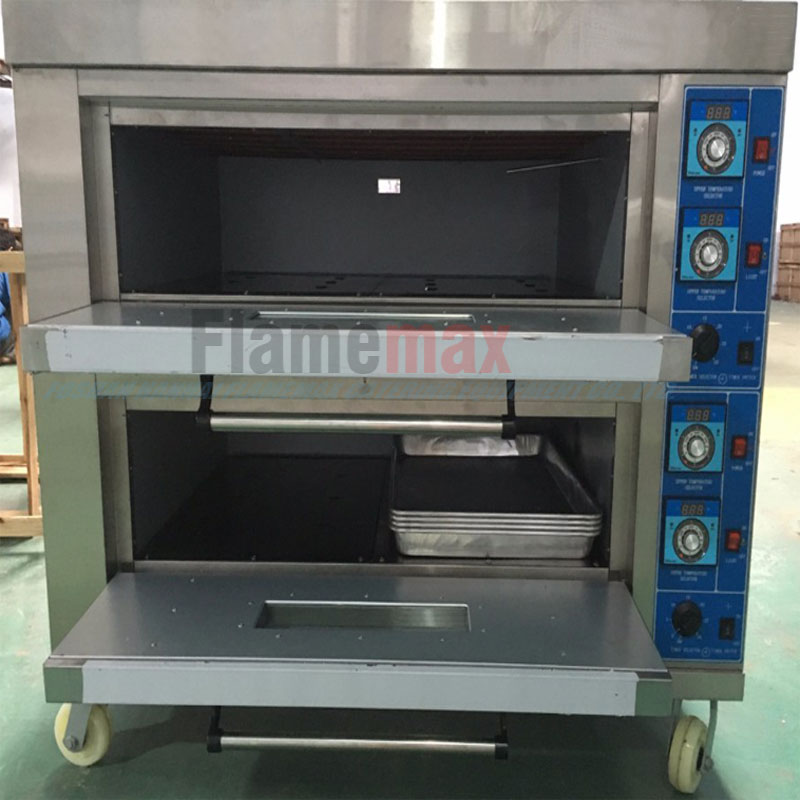 Why choose our backing oven?
1. A manufacturer. First of all, we are a factory in China and we sell the products we made. Because of that, the price of our products will be quite attractive.
2. Has a wealth of experience. For more than 10 years experience, there are a batch of advanced production equipment and keen-witted and capable technological team.
3. Focus on quality. We compliance with the ISO9001:2008 International Organization for Standardization unswervingly. We will always merge the environmental idea to our high quality products. What's more, before shipment, we have a series of quality tests for the goods.

Please visit our company, FLAMEMAX, if you have more interest in our products.