HEA-16 The most suitable high quality electric covection oven for you
Views:549 Author:Candice Publish Time: 2016-12-07 Origin:Site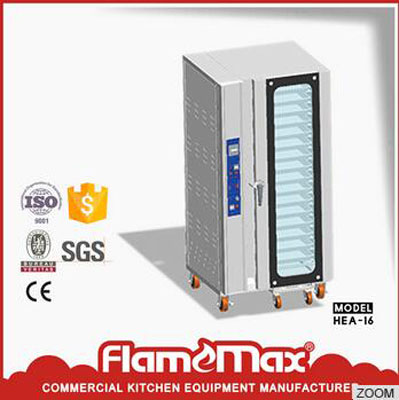 after you saw the name of convection oven, you may still confuse that what is convection oven and why should I choose it instead of regular baking oven? In order to know more about the convection oven and learn to find the most suitable convection oven for you, let ' s find out the unique of this HEA-16 convection oven together!

What is convection oven?
C onvection oven (also known as a fan-assisted oven or simply a fan oven) has a fan and air circulation system. However, the traditional does not. A nd " convection " is a function of the oven. It is controlled by a button on the control panel. The fan and air circulation system help blow the hot air inside around the food. That means the steam directly around the food keeps the steady temperature when baking. Because of evenly baking, the food will be more attractive and tasty.


Why should you choose it instead of regular baking oven?

1. Well cooking: The hot steam directly surround the food, baking the food more evenly. This unique function will reduce the chance that terrible cooking caused by temperature different. That makes the baking result more attractive.

2. Better browning:Convection creats a dry atmosphere that caramelizes the sugars faster when roasting, so foods like meats and vegetable get browner, but the interiors stay moist.

3. Save energy: Convection oven distribute heat evenly around the food, removing the blanket of cooler air that surrounds food when it is first placed in an oven and allowing food to cook more evenly in less time and at a lower temperature than in a regular oven.

Please visit our company, FLAMEMAX, if you have more interest in our products.